*Update: March 31, 2023
Do you have a dog parent community? Wondering what I mean? There are times when you will need your own pack of dog parents for a variety of reasons. Maybe you'll need a new veterinary clinic or just a little support for a special needs dog. Basically, think of a dog community as your tribe or pack of dog parents. You band together and do just about anything or everything.
Today, let's dive into dog parent communities – the benefits, how to find one, and what one can do. You may be surprised at this one!
Budget tip:

It shouldn't cost you anything or very little to gather a dog parent community, which is great! But the best part is you have your own pack you can rely on when you need help. You don't have to add this to your dog budget. It's free and you get help. What could be better?
Benefits of a dog parent dog community
Like-minded people
One of the great aspects of your own dog parent pack, is you have a group of people with shared likes. You will all love your dogs and love doing what's best for your pups. In fact, you may find many to join your new dog owner pack your pack or you might find lots of existing dog pet parenthood groups you can join. Thus, you might want to focus on a smaller group maybe like a dog mom pack.
Recommendations
Another great benefit of your own local dog community is they will most likely have diverse perspectives and be willing to give genuine answers to everyday pet queries. Such as recommendations on things like:
Dog groomer for a specific breed
Veterinary clinic for specific special needs dogs
Pet boarding centers focusing on unique pet care
Separation anxiety tricks without using medication
Dog trainer for unusual dog behaviors
Hiking areas for practicing dog socialization
Recipes for homemade dog treats
Basically, you'll get lots of first-hand information from each "pet expert" in your dog pack.
For example, one of my dog parent community members was recently looking for a dog groomer. This is something that often sends pet parents frantically looking, especially since groomers in my area have been leaving lately. Meanwhile, new inexperienced groomers are opening shops and mobile operations. The problem has been finding a dog groomer that is consistent in their grooming style. In fact, the hunt has encouraged me to start grooming Henry at home. Thus, it has turned into a recommendation for grooming equipment and how-to tips.
Support and help
These dog parents will be a great support for you and your dog. You may find that your dog pack helps each other when a member is sick by walking the ill member's dog. Or your dog parent community might just be the group you call upon if you get called out of town unexpectedly for months. This is the group that can rotate pet care needs for your dog either in their or your home. They can be a quick and economical solution for long-term dog boarding. Of course, you will still pay for your dog's daily care needs. But you won't need to pay for a pet boarding center.
You can even barter with your dog parent group You could trade gardening, cooking, or painting for pet care. Or really your imagination is your only limitation here.
NOTE: I always recommend, even if you know who will be caring for your dog, that you write out on paper, what you expect and that you take full control of your dog once you return. This will eliminate any issues later.
Where to find a dog parent community to join?
Dog park
Talk to the dog parents at your local dog park. These pet parents will most likely live close to you. Walk around the park with them and begin a conversation. You'll know quickly if you'd like them as part of your dog group.
Veterinary clinic bulletin board
Sometimes your vet will have a bulletin board where a pet parent will post dog walks, dog community information, or similar types of activities or organizations. If there are no postings, but there is a bulletin, then create your own community. You may be surprised that other pet parents are looking for this type of dog pack to join.
Groomer bulletin board
This will be the same as the vet bulletin board, except it'll be located at your dog groomer's salon.
Pet store bulletin board
Again, this is just like a vet and groomer's bulletin board.
Create a group on Meetup
Although, not a super active app, you can try Meetup. You may find a local dog group you can join. If not, then create your own. Although, if you create a group in Meetup, there is a fee. You can post a notice as an individual for free that you are gathering dog parents for weekly walks. Or whatever you would like.
Social media
Look on for a Facebook group. If there isn't one, then make an announcement on your account that you're creating one. This should be free to create.
What can a dog parent community do?
Now that you've got your dog pack, you might be wondering what's next. Really, anything can go depending on your community. Here are just a few ideas:
Group walks
Nature hikes
Playdates for pups
Invite a trainer to your group
An evening with an animal communicator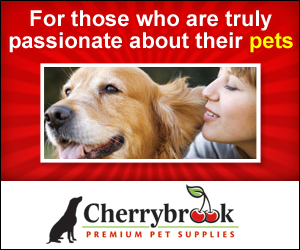 How do I keep in touch with everyone in my dog parent community?
There are a few ways you can talk with your pack.
Whatsapp group
Text message group
Facebook group
NOTE: I always recommend meeting new people, even dog parents, in a well light area and taking someone with you. Don't forget your phone. If you don't know the people you're meeting, then I suggest meeting at your local sheriff's department parking lot. My sheriff's department has a huge grassy area, which is good for dogs as well. Plus, it has an added safety factor.
Got your dog parent community? Now, think big!
Even if your pack is small, you can still think big and give back. Giving back does the soul good and shouldn't be reserved for just a select few. Here are a few ideas your pet parents and dogs can give back.
Dog walk community cleanup
Basically, take a garbage bag while your pack walks and cleanup the community.
Adopt a foster pet or shelter
Donate time, money, or love and adopt a pet waiting for a furever home. How? You can buy pet food, toys, and basic things like leashes and collars for the pets waiting for adoption. Or you can spend an afternoon at a dog shelter walking the dogs. Providing pet care for an animal waiting in a shelter is rewarding. Your dog pack could even adopt an entire shelter for a day or month. Everyone will get behind this type the animal care project. Most importantly, the animals will love it and so will you!
Weed a dog trail
I know I'm always picking foxtails and other stickers out of Henry's fur, even on the clearest paths. So, take a hula hoe and rake and clear out the weeds. Your dog will love not getting stickers on the trail.
"The best way to find yourself is to lose yourself in the service of others." Mahatma Ghandi
Related posts:
Summary of the secret world of a dog parent community
Having your own pack of dog parents can be amazing for you and your dog. You have a support system and a built-in walking team. If you need a recommendation for anything dog-related, these folks will have your back. Heck, they'll have your back regardless. While your dog is your best friend, your dog parent community will be the bridesmaid to your dog. You may be surprised how much you feel empowered or uplifted by your pack. Plus, your dog will have many pups to play with no matter the day. It's definitely a good thing for your mental well-being and for your dog.
Do you have a dog parent pack? Would you like to have a dog community?