It seems like the costs of everything, including everything dog is going up? Are you experiencing the same thing? It can be defeating at times when your income stays the same or maybe even decreases. Are you looking for ways to cut dog expenses?
I've discovered that our shelters are starting to overflow again. There are two main reasons people are giving for turning in their pets: 1) landlords don't allow pets, and 2) pet parents can't pay for their pet's expenses any longer. A shift in finances is generally temporary, but it can feel like a lifetime when you're in the midst of an uncomfortable period.
Since our dogs and pets are our family, let's look at ways to cut pet care costs and keep them with us. After all, pets are great for managing depression which often spikes during a stressful time. I know you can do this, and your pets do as well. So, grab a cup of comforting tea, and let's drill down through your dog budget today.
*Updated: November 26, 2022
NOTE: The good news with our shelters being too full, is that if you're looking to adopt a pet, many shelters are offering free adoptions.

Budget tip:

The idea of a dog budget is so you know what your spending on your dog and where is your overall pet cost going. If you don't know what you're spending, then you don't have the ability to tweak it if that time should arise. A dog budget is critical for all dog parents. But also a pet budget for any pet parent. Thus, the budget tip is simply to prepare your dog budget so you know where you are currently, just in case.
What is a dog budget?
If you haven't had a chance to download your free copy of my dog budget template, below is a link. I've updated it a bit, for you to make notes and adjust it to meet your needs more. If you have the older version and would like the updated version, just message me and I'll send you the new and improved template.
On my dog budget, I've identified five areas where dog costs are accrued. Some of these costs are not monthly but are more of a yearly cost. There is even your initial dog fee for your adoption.
With these areas identified, let's look at each individually and find ways to reduce each category. Some will be simple. While others will take a bit of unconventional thinking. But remember this is all in an effort to keep your dog. Plus, you need to look at your finances as a temporary dip. Don't get in the mindset that where you are now, is your new normal.
"Make a budget, On Paper, On Purpose. Having a budget is telling your money what to do instead of wondering where it went."

~ Dave Ramsey
Dog Food
How do I reduce my dog food costs?
While it's always best to feed your dog quality pet food, there are ways to achieve this without breaking your dog budget. This will also help your dog's long-term health and keep your vet bills in check.
Think of this as if you ate from the $1 menu every day. Sure it might taste good. It might even fill your belly. But over time, you'd see health issues pop up such as a risk for higher cholesterol, diabetes, and blood pressure issues to name a few. The same is true for your dog if you feed cheap food every day.
So, the issue becomes how can a dog owner feed a quality dog food diet at a budget-friendly price. Or is there a way?
First, talk with your vet about what diet is best for your dog. Then address ways to accomplish meeting that diet within your budget requirements. Basically balancing your pet food costs with great pet care. Here are a few ideas:
1. Store programs
These programs can reduce dog food costs by 5-10%. Many online pet stores have autoship programs such as Chewy and Petsmart to name a couple. Amazon has their own version called "subscribe" which can save as well on your dog food expenses. Petco has its own program called "Pals Rewards" with is free to join and has additional perks associated with it.
2. Ask your veterinarian for samples
If your dog is on a special diet or you're in the discovery stage of finding the best diet for your dog, then ask your vet for free samples. Most of the time vets are given samples as promotions to give out to their clients. Not all vets will volunteer these samples as they can be limited. So, you often have to ask. But this is a great way to manage pet expenses with a pet health problem, at least in the short-term.
3. Homemade dog food
Before you attempt to make your own dog food, of course, talk with your vet first. Often this can be done with a phone call so it won't cost you a penny.
You might not think that DIY dog food would help you save money, but if you are spending a lot on high-quality dog food, you might just be surprised.
If you're interested in trying homemade dog food, Lisa with Delicious Table has created a dog food recipe that can be frozen, and you can substitute different proteins and veggies. You're sure to find a combo that suits your dog and your pocketbook. Also, you can find many ingredients on sale at your local supermarket. You'll need to keep your eyes open for the best deal.
How do I reduce the cost of my dog's supplements?
Your pet meds probably aren't a monthly cost. For Henry, I purchase his supplements about once every three to six months. But, there are a couple of options here to get your dog's supplements for a bit cheaper.
1. Ask your vet
Sometimes your vet will have samples or a discount code for supplements. You simply have to ask.
2. Research
Often with a bit of online Googling you can find a discount code. Or you might even be able to find a site that's running a sale on the supplements your dog needs.
3. Autoship
Again, it's not a huge discount, but there is a price break from online pet stores that offer autoship or a rewards program. This generally includes supplements. However, you'll need to make sure there are no exclusions.
How do I cut my dog treat budget?
I know it can be rough to have to slice your pup's treat allowance. But there are ways to do it without a huge impact on your dog, while still receiving great savings for you. You'll be glad to know you can do this, even if you're training your dog and your pup requires a high reward treat.
1. Simple is best
While your dog may be used to the pricey bags of smelly treats from the store, which can cost a paw and leg, it's not necessary. You can offer your dog something simple for a reward, like a frozen blueberry, baby carrot, or even a piece of spinach. My dog Henry goes nuts for all of these treats. And hold onto your seat, Henry adores ice cubes. Those are absolutely free!
2. Homemade dog treats
Yep, you can make homemade DIY dog treats. The benefit to doing your own dog treats is that you control what goes in them. Thus, if you want to make a high-value chicken or beef treat then you control what's in it. Most of them can easily be frozen, so you don't have to constantly be in the kitchen cooking up a treat. In fact, a lot of treats are good to give frozen. Once again, you can often find ingredients on sale at your local store.
Here are a few homemade dog treats from the American Kennel Club.
Dog Services
How do I lower my vet bill?
There are a few ways you can lower your veterinary care bill for your dog and other pets. But again, keep in mind that your vet bill shouldn't be considered a monthly bill. However, you should be prepared for anything that could pop up concerning vet care as a dog owner.
For example, Henry made an unexpected emergency veterinary care trip over the weekend and a subsequent visit to his regular vet this week. Our pets, like kids, do unexpected things.
1. VIP PET
One way, which I love, is by getting vaccines through VIP Pet. The vaccines are the same as your regular vet, but the prices are more reasonable. Plus, they only charge for the vaccine and not a vet visit, which helps to keep the price down.
Go here to find a clinic near you.
2. Care Card
Another great way to lower your vet bill is with a pet care card. While it is a credit card of sorts, you aren't charged any finances for up to 24 months, if paid in full by that time. Thus, this gives you a chance to make more reasonable monthly payments. Rather than a huge bill all at once.
However, you do want to avoid receiving the finance charges, which are currently at 26.95 APR. But they do offer a reduced finance charge currently over a 24-month period, depending on the amount charged.
You can review what Care Credit offers by going here.
3. Pet Health Insurance
While some pet insurance can still be pricey, here's something not a lot of people know, many companies are offering pet insurance as an incentive for employment. Personally, I think it's a great benefit! You will need to check with your employer to see if they offer pet insurance.
Otherwise, you can look into individual pet insurance. But be advised that age and breed do play a role in premiums. Even larger dogs may see higher premiums. Additionally, you'll have to check that the pet insurance you select is accepted by your vet.
Here's a review of pet health insurance by Pet Insurance Review.
How do I lower my grooming costs for my dog?
This can be a bit tricky, but it can be done.
1. Extend grooming appointments
First, try to go another week or so between grooming appointments. Over a year's time, this can be a huge savings.
2. Home grooming
I know this sounds insane, especially if you have a dog that needs grooming regularly, like Henry. But it can be done. I was skeptical too, but with a bit of research, I found a razor that is low vibrate and really easy to use. While I don't groom Henry like a pro yet, he doesn't look bad.
However, my reasoning for grooming Henry at home was different. I needed better appointment times and my groomer was getting a bit lazy with grooming him while raising prices. Since there aren't many groomers in my area to choose from at the moment, I thought I'd give home grooming a try. I figured if I failed completely it wouldn't be horrible. After all, Henry's fur grows more like a weed.
Amazingly, with just one grooming I more paid for the razor! Plus, I had friends asking me to groom their dogs. I haven't ventured out to try that yet, but it was a boost of confidence.
One more little tidbit…it's actually kind of fun. However, if you have an anxious dog, you will most likely need help from a friend or family member. Actually, a bit of help wouldn't be a bad idea regardless. Henry is good about sitting, but he gets bored and wants to take a nap.
Additionally, I have been easily trimming Henry's nails every few weeks for several months without issue. I found LuckyTail to work well for Henry. I'm certain if I can do it you can trim your dog's nails well, given your pet is moderately cooperative. I admit, that Henry is very easy to groom and sits calmly for his nail trimming as well.
Is there a way to lower my dog walker bill?
This is where you get to think outside of the box and call upon your friends and family. Offer to do a round-robin of dog walks. Kind of like taking the kids to school. Someone walks the dogs in the morning, then someone else in the evening or afternoon. Or you could do it by week. The idea is that it gives each dog parent a break, yet everyone's dogs are well exercised.
However, you may need to limit the number of dogs you include to three or it could become nuts very quickly. I would also recommend that all the dogs know each other and are vaccinated. This idea would completely cut or greatly decrease your dog walking bill and possibly your doggie daycare bill.
How on earth do I cut my dog training bill?
I always encourage dog parents to seek at least basic training for their dogs. If you've already gone through basic training, then consider a little break until your finances improve. Or if you don't want to take a break because you've hit a good stride with your dog, then you can look into YouTube dog training classes. Many of these dog training lessons are free! You can even message the dog trainer with questions as you see them arise.
However, make sure that the dog trainer you select is a positive re-enforcement trainer. Remember you like to learn in a positive way. Your dog does as well.
Dog Equipment
Is there any way to decrease my dog's equipment bill?
This could shock you, but yes! Remember, though that equipment shouldn't be considered a monthly cost.
Naturally, you can always look for a sale. But the real way to cut this portion of your dog budget is by being more creative.
1. Dog crates
Yep, dog crates will need to be replaced as your puppy grows into a dog. I've often seen dog crates for cheap on Facebook. Not just in Marketplace, but in the remodeling pages like RV remodel pages. The reason is that people buy RVs, then remodel them to suit their needs.
Thus, the built-in dog crates are being discarded for a steal. These are generally very well made because they needed to travel in an RV. There are many other pages and sites like this where you'll find like-new dog crates. Just make sure you clean it well before giving it to your dog.
Don't forget you can also find great deals at your SPCA thrift store. This way you help your dog and support those that are waiting for their forever homes.
UPDATE: Don't forget if you find something online you want to purchase from Craigslist or Facebook, make arrangements to meet in a public place like a well light parking lot with cameras. I also recommend bringing a friend along too if possible.
2. Dog beds
You can easily make a bed for your dog. In fact, you can even turn a human pillow into a bed. Or you can find a bed marked at a discount from a store. The sky is the limit. Again, think outside the box and you'll be shocked at what you can find or create.
3. Dog bowl
Of course, you don't need to only use a bowl called a "dog bowl" for your dog. You can use something that's made for humans and call it your dog's bowl. If you need to upgrade your dog's bowl for some reason, I bet you have something in your kitchen now that you can use. Just steer clear of anything that can be chewed or easily broken.
4. Dog harness
If your dog has simply outgrown or destroyed his or her current dog harness, don't fret. You would be shocked to know how many extra harnesses dog owners have hanging around. Ask your friends or family if they have an extra one for your dog. You can replace it later when your finances take an upswing.
Other Dog Expenses
How do I cut my dog toy, dog accessories, and other monthly dog expenses?
You might see this one coming, but you can tackle all these pet supplies simply with a little DIY. Remember a lot of this category shouldn't be a monthly dog expense either. For example, dog toys don't need much effort for them to be fun for your dog. Honestly, most of the DIY dog toys are even fun to make. Unless your dog doesn't like toys like Henry. Then your dog has already cut your dog budget and you get to play with your pup more without toys.
1. Doy Toys
Here are a few DIY dog toys you can make courtesy of DIY.com and Stefan Gheorghe
2. Dog Sweater
This is a great DIY no sew dog sweater, which I totally love and I'm doing for Henry this Christmas. The Thrifty Couple does a terrific job of explaining this project.
3. Dog Shampoo
You might be at the end of your dog grooming supplies. Don't worry. You can make this work as well. Here are some great DIY dog shampoo recipes based on your dog's needs provided by Fabulously Frugal.
4. Dog Conditioner
Of course, you also need a dog conditioner. Here are a few options depending on your dog's needs from Josie F Turner with Animal Wised.
4. Dog Toothpaste
Finally, here are a few recipes for your own dog toothpaste. Remember just like your teeth, they are a gateway or indicator for overall pet health. So, even if you're struggling a bit with your finances, don't stop brushing your teeth. Likewise, don't stop brushing your dog's teeth or the vet care expenses later will be steep.
These are great dog toothpaste recipes are by Katie Now from Rover and they won't break any dog budget.
What if I've cut my dog budget to the bone and still can't get back into the black?
It can be difficult if you are struggling to see any light. Let me show you a bit of light. First, remember you aren't the first one to go through what you're going through.
Second, there are people who care for you and your dog and pets.
For example, I have a long list of people who want to take Henry for any reason. You may have something similar with your pets.
Here's another thought, barter for your dog's keep at a friend or family's home. If you can't keep your dog for this brief moment in time and you can't pay for his or her bills, then ask a friend or family member to foster your dog temporarily. In exchange, you can barter for your dog's stay. Offer to do things they either don't like to do or you do very well, such as:
Clean their house
Go shopping
Organize their closets
Mow their lawn
Weed their yard
Cook or bake
Create a website for them
Design a business logo
Do some social media
You get it. Use what you have to barter for your dog to stay with your friends or family while you get your finances in order. By bartering, you cut your pet expense, but your friends (or family) will know you are serious. Moreover, you will feel better about it because it's not just a handout. It's a hand-up!
An important tip before you leave your dog temporarily at a friend or family's home …
Before you let your dog or pets stay temporarily with anyone, safeguard yourself. Write a simple document (one-page note) saying your dog is vaccinated, who your vet is, your chip info, how to get ahold of you 24/7, and your barter terms.
For example, state that you will mow your friend's yard once a week until you find a new job, and then your dog comes back to live with you. Both you and your friend should sign and date the document. Additionally, make copies for both you and your friend. Otherwise, you may find yourself on Judge Judy with your friend saying you gave your dog to them and you have no rights to Fido any longer.
Is the shelter still your option?
So, maybe you've gone through your dog budget and talked to your friends and family, but still can't figure out how to pay your dog expenses at the moment. Perhaps all you see is a shelter as the only option. If this is the case, please at least take your dog to a NO-KILL SHELTER. While your dog won't understand what is happening, it will give your dog a chance at a future.
However, I hope (as I'm certain my rescue dog Henry does) that you now see options where you didn't at the beginning of this article. Your dog and you deserve to be together. Remember that dogs are great for relieving stress. I know Henry helps keep my stress levels down.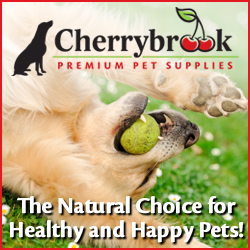 How can I avoid having to slash my dog budget in the future?
You may have heard about money emergency funds. Dave Ramsey is great about discussing emergency funds for what could happen in the future. Basically, when you are preparing your emergency funds, make sure you think about your dog and pets as well. So, it's not just your "needs" but also your dog's "needs" you MUST include in your emergency fund.
Related posts:
Summary of creative ways to cut dog expenses
If you are struggling with your finances at the moment and have been thinking you need to cut your dog expenses totally, I hope I've given you pause. You do have options. Work your way through your dog budget and you'll soon discover you have more room to play with your finances than you thought. Also, reach out to your friends, family, neighbors, and dog park friends for help. By thinking outside the box, you can meet your dog's needs and your needs.
Have you tweaked your dog budget? Do you have any other creative ideas to cut dog expenses?