Ever need a long-term dog boarding option? There can be many times when a dog parent may need to board their dog for a period of time such as surgery, work, illness, or home rehab, to name a few. But boarding a dog for any amount of time can be very pricey. So what can you do, especially, if you need to act in a hurry? I've had to deal with this exact issue with my dog, Henry. Thus, today, let's dig into finding great long-term dog boarding on a tight budget. I know you'll find the perfect option for your dog here.
*Updated: November 19, 2023
Budget tip:

If you can't afford a lengthy dog boarding, then ask your friends, family members and dog community about your dog doing a round-robin stayover. I know I'd have a list of folks jumping at this opportunity with Henry. You might be surprised at how many would do the same for your dog. Paying for your dog's regular needs as you would normally, and then bartering for boarding, is a very good idea. And it's great for your pocketbook. Your dog will love you for this idea!
First, remember the unwritten pet parent law…" til death do us part"
Always approach your dog or pets as if they are your family. Because that's exactly what they are – family. They aren't throwaway items. Or something you should surrender and get anew when you return. That's not how families work. A dog is a lifelong commitment. With this in mind, let's tackle the issue of long-term dog boarding.
What about long term in home boarding for dogs?
I know you're asking what the heck long term in home bonding means anyhow. Basically it means long term dog sitting. Some people may think that it's best to keep their dogs and pets at home. Or perhaps it's not feasible to move your pets because you have large animals, like horses. In this case, maybe a pet sitter would work for your situation. It will depend on the number of animals you have and the expectations you have of your dog sitter.
According to homeguide.com, the national average for a dog pet sitter is $250-375 per week, which is a 30-minute visit. The cost per visit may vary for some cat sitters.
During a pet sitting visit, your dog, cats, or beloved pet will receive food, water, walk, playtime, or other pet care chores such as grooming as you designate. However, if your dog or pet is a special needs pet or has specific medical needs, then you can expect an additional charge. Also, note that the price will vary by region and pet sitter. If you are going to be gone for an extended period of time, then ask for a package deal.
Is a facility feasible with long term boarding for dogs?
Of course, you might think that boarding or a dog kennel is a better option for long-term boarding of your dog. At a boarding facility, your dog will have someone to look after him or her on a more constant basis, although in a different environment.
Keep in mind there are different types of dog boarding available. They include:
Dog kennel facility
You are probably familiar with the traditional dog boarding facility. With this option your dog typically is provided a personal dog crate or kennel, feeding, clean water, walks, and playtime. Additionally, at most traditional dog kennel facilities, doggie care is included for free when you board your dog.
The price to board your dog at a dog kennel facility will range from $140-175 per week.
Dog hotels
These types of facilities are more of a high-end pet resort and will generally have web cams you can log into and check on your pup while you're away. These hotels provide more luxe items like chef-prepared dog food, large outdoor or indoor play areas, spa swimming pools, and high-end beds with doggie TV. Of course, the amenities offered at your dog hotel can vary and will affect the price.
The price to board your dog at a dog hotel can range from $525-$665 a week.
Doggie daycare
Surprisingly, you can even find long-term dog boarding at many dog daycare locations. In these facilities, your dog will be able to interact in doggie daycare, play, eat, and sleep in a private crate or kennel. If your dog is used to a certain doggie daycare, this could provide a sense of familiarity while you're gone.
The price to board your dog at a doggie daycare facility ranges from $126-203 a week.
Veterinarian boarding
Your vet may offer a pet boarding service at their facility. This is beyond medical boarding when your dog is sick or recovering from an illness. The plus to boarding your dog with your vet is that your vet knows your dog's health in case anything should happen. Most vet boarding facilities will be equal to a traditional dog boarding kennel, with generally more trained staff. Consequently, your pup will receive long term dog care while at the facility.
The price to board at a veterinarian boarding facility will range from $245 – 385 a week.
Dog training boarding
If your dog needs training, you could take advantage of this time and think about boarding your dog with a trainer. This will allow for more one-on-one training while you're away. This curveball could be a chance to turn lemons into lemonade. Remember though that you too will need to keep up with your dog's training once you are reunited. Additionally, I always recommend you find a dog trainer that practices positive re-enforcement training. However, many dog training boarding facilities have webcams where you can see your dog in action while you are away.
The price to board your dog at a dog training facility and be trained will range from $500-1600 a week.
TIP: Many boarding facilities will offer package deals with long-term stays for dogs and pets or even multiple pets. You must ask upfront before booking with the pet boarding facility. However, also note that most boarding services charge more for special needs pets. Moreover, some dog boarding service facilities may charge if you have a puppy or senior dogs. You'll need to address these charges upfront.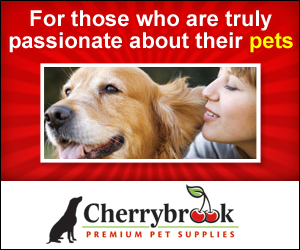 Do facilities offer monthly dog boarding discounts?
Surprisingly some may. You will need to ask. Honestly, I'm always amazed at the discounts that are available when you ask. Thus, you'll want to ask if there's a long term discount or any other discounts. This could include such discounts as:
Multiple pets
Military
Frequent use
Referral
AAA
AARP
Locals
Good Sam
Additionally, just ask "What kind of discounts do you offer?" That's when I've been shocked to learn about what is offered. Thus, you never know until you ask.
What does my dog need for boarding? 
You probably have a pet care go-to bag, which will be handy if you need to pack quickly. You'll just need to add a bit more food.
If you don't have an emergency bag, you can easily par down to the bare dog essentials, which should include:
Vaccination and medical records
Food
Prescriptions
Collar (although, the collar will be removed I like to leave it as a familiar item. Leashes are generally provided by the facility)
Current ID tag
Blanket with familiar smells for crate/kennel
Contact info (where you and your emergency contacts can be reached. Your emergency contacts will probably be a friend or family member)
Vet contact info
What are the affordable long-term dog boarding options?
There is still one more trick you can do to board your dog or beloved pet over a long term when you're called away from home. Honestly, this works well also when you need temporary dog boarding, which may or may not be that long. However, it does take a bit of coordination. But when a pet parent's furry family member is concerned, it's worth the effort.
The trick is basically round robin with your dog and your friends and family. In a nutshell (or dog treat), you have your dog stay with a family member, friend, or dog community member for 3-5 days then the next member takes your dog, and the next, and so on. Your dog may rotate visiting between 3-5 friends or family members or more until you return. The best part of this is that your dog should know all these people and is probably familiar with their homes. Just make sure that if they have pets that all of them get along with your dog.
Keep in mind that you still pay for your dog's care. You just don't pay for boarding. If you can't afford to board at all, then offer to do something for each friend or family member they wouldn't, couldn't, or don't like doing for themselves when you return and you're able to do it. Yep, barter for your dog's board. This may be cooking dinner, cleaning, or painting a room. You've got more talent than you realize. Use it to barter for your dog's boarding.
Heck, bartering worked well not too long ago. There's no reason why it can't now.
Are there other items I should take with my dog to my friends or family's house?
Yes, I'd leave your dog with a few additional items to the regular boarding items listed above. These would include:
Leash
Harness
Poop bags
Brush
Bowls for food and water
Favorite toy
Dog bed or blanket (not completely stinky, but with familiar smells)
Groomer contact info
Emergency vet contact info
A detailed list of how you feed your dog, what he likes and dislikes
For instance, Henry, who's a small dog, loves to snuggle and chase his food. He doesn't really like loud noises and he's set on his bedtime. If someone didn't know Henry and he disappeared in the evening, they might think he was sick. Nope. He just gets sleepy and goes to bed. Your dog has his or her own routine. Leave that for your friends so they won't worry about your dog either.
NOTE: Since you are temporarily leaving your dog in the care of others, it's not a bad idea to write it out and have everyone involved sign it. Especially if your dog is a real love bug. Otherwise, you could find when you return that your friend has decided your dog is now theirs.
What about quick temporary boarding for dogs?
While this should be an easier and less expensive task, it can still be worrisome. If you're like me, you worry about boarding your dog at a kennel or facility and exposing him to contagious illnesses. I know you probably hear about kennel cough breakout and other illnesses as much as I do. Of course, this concern becomes more of an issue if your dog has a health issue or is a senior dog. Henry tends to be a bit sensitive to other illnesses so I'm very aware of putting him with other dogs.
Thus, I still strongly recommend reaching out for help from your dog community or family and friends. These folks truly can be a lifesaver, just as my friend was for Henry.
FAQs
How long is too long to board a dog?
This is really up to you, your resources, and your dog's needs. Personally, I wouldn't want to board Henry for more than 10 days. But Honestly, you could board a dog for a month or two, if you were vacationing out of the country. But you would most likely want to utilize your friends and family for boarding.
How much to put dog in kennels for a week?
This will vary by boarding facility, dog type (larger dogs are often more because more space is needed), unaltered dogs are more, and your location. Additionally, if you supply your own food, blankets, bed, and toys, you can save a little (in my area it's about $4/day savings).
One more area to save is the day and time you pick up/drop off your dog. Similar to hotels, if you pick up your dog after 12 noon, most will charge an additional fee. Also, if your dog needs medication administered, then you can expect an additional charge. In my area, this is about $3 per time medication is administered. With all this said, the flat rate, in my area currently (without additional charges for a doggie daycare kennel stay) is $30/day.
Who can take care of my dog for a month?
Again, this will depend on yours and your situation. A doggie daycare kennel may work perfectly for you. Personally, a month is a very long time. I admit, I would have withdrawals from Henry. Either way, I'd just simply feel more comfortable knowing friends and family were looking after him. They all love him and I can trust them. You may be the same way. Plus, I can pay them back in ways they'll love, yet it won't break my bank. For all those reasons, I will always go with friends and family. If necessary, I'll have a round of people taking care of Henry.
Related articles:
Summary of a cheap long-term dog boarding solution
A confession about the reason I wrote this article. As I was talking with a good friend of mine, another lifelong dog parent, she told me a heart-wrenching story. Let me rephrase that a bit. It was more infuriating. My friend said she'd just spoken with someone who was going to be away from home for about six weeks. This person lived by herself and had a dog.
Of all things, the only option that occurred to this person was to surrender her dog and then get a different one in a few months. I've since learned that this is a very common behavior for pet owners.
Consequently, I'm a bit dismayed.  Such an option wouldn't even occur to me. Henry is my family. Thus, my statement at the beginning of this article is to remember that your furry friends are family. This will allow you to be more open to finding reasonable long-term boarding solutions if the need should arise. I had a teacher that would say, "Where there's a will, there's a way." I believe that's true, especially when it comes to our families and their well-being.
What would you do if you needed a quick long-term dog boarding solution without much notice? Did you think that long-term boarding for dogs could be affordable?