Does your heart race when your dog might be sick? Of course, you analyze everything and determine if you call the emergency veterinary care office or not. What if you have to make emergency vet visits with your dog? As we all know, most emergencies are never convenient. Are there things you should take or say that will help your dog in the diagnostic process? Or is there a way to even cut the emergency vet bill a bit?
I recently went through this pet emergency process when my dog Henry became ill on a Saturday. Yep, my mind raced. But I quickly gathered my thoughts and put together a pet owner plan for him.
This is what I learned and hopefully, you can learn a little from it as well.
*Updated: December 11, 2022
Budget tip:

Always ask the emergency veterinarian's office if they have any discounts. You can run through the list of AAA, AARP, and Good Sam, you name it. You might be surprised to find that they do offer discounts. Here's the other interesting point, that many pet parents don't realize, a lot of vets have a siding payment scale for those that really need it. Or you can do like I did, and get a regular vet visit when you take your dog to the emergency vet. That one was new to me, but it was definitely a budget saver!
Do I need to take my dog to the emergency vet?
Of course, you first want to access your dog and determine if you're looking at an emergency situation requiring urgent care.
There is a long list of symptoms to look for in your dog or pet when determining if you should seek emergency care. The AKC has a great list you can review to see if your dog needs to be taken to an emergency vet clinic or even an animal hospital.
In Henry's case, he was up through the night with very soft stools. I thought at the time, I'd cut back on his pumpkin and his stomach would settle back to a normal state. However, in the light of day, I could tell the issue was a bit more intense.
He actually had blood in his stool and was very lethargic. Thankfully, he wasn't vomiting, showing signs of severe lameness, exhibiting difficulty breathing, or bleeding externally. These are some of the major emergency pet care visits. Additionally, the blood in his stool was bright red, a better prognosis than dark red, I thought it warranted at least a call to the emergency vet's office.
Although my regular veterinarian is only available Monday-Friday, I have two emergency vets as backups. One was not available. However, the other emergency vet clinic was open and was seeing patients.
Pet Care Tip: If your dog has ingested something or you suspect your is sick from some sort of poison, you can contact the pet poison hotline at 855-764-7661 or Animal Poison Control at 888-426-4435. Each call may cost $75. However, there maybe a free pet hotline if you have pet insurance.  You'll need to look at your pet insurance policy. 
I called and discussed Henry's symptoms with the call center veterinary team. There were three options available for Henry:
1. Schedule an emergency appointment
At this emergency vet clinic, there is a minimum of $199 for an urgent pet appointment. Honestly, at this point, the price didn't matter. I was more focused on Henry and his dog health.
2. Vet Tech
I could have a vet tech look at him in person and then if needed schedule a regular vet appointment for immediate care as soon as available that day. I didn't know this was even possible until that moment.
NOTE: This option may not be available in all area or regions depending on your state laws. But it might be worth inquiring about it.
3. Wait for his regular vet
I could wait until Henry's regular vet returned on Monday and take him in for a visit. This wasn't even a consideration. I felt Henry need to be seen by someone on the veterinary team that day.
I asked the gal, which option she would select if it was her dog. (Of course, I had already excluded waiting until Monday.) She recommended the vet tech. So, we proceeded with option two. This meant that IF Henry needed to see a vet, it would be a regular appointment and much less expensive.
Pet Care Tip: Ask at your urgent veterinary care office if they also take regular same-day new patients even after traditional hours. You could be surprised. If this is an option, it will lower your vet bill drastically.
What do I need to take with me to the emergency veterinary clinic?
Even though Henry was seeing a vet tech, there was no guarantee he'd warrant being seen by a veterinarian. However, I needed to prepare as best as I could for the pending visit. Here's what I gathered:
1. Current records
I grabbed the latest copy of Henry's receipt from his regular vet. They do a great job on their receipts stating when vaccines are given, when they are due, and what was done at the visit. Basically, it gives a dog health overview. Your regular vet might do something similar. For Henry, this was a critical document.
2. Poo
Since I wasn't going to carry Henry's poo into the vet's office (plus it was a warm day and more than a 45-minute drive), I took photos of all the piles in subsequent order. This actually worked very well because I could show the amount of blood, color, size, etc.
3. RXs and food
I also took photos of all Henry's food, treats, and RXs for the vet tech and, if necessary, the veterinarian to examine.
While these aren't exactly the best show-and-tell type photos, they are vital for the vet tech or veterinarian.
Pet Care Tip: Try to arrive ahead of any scheduled appointment at the emergency clinic, as you will most likely have to fill out a new patient form.
How do photos help the veterinarian?
Henry saw the vet tech almost immediately. She asked if he was vaccinated. I showed her his records from his regular veterinarian. At that point, she booked him an appointment with their veterinarian and we were in a room within 5 minutes.
When the vet came into the room, he asked what was going on with Henry. I explained how he "suddenly" became sick. He examined Henry. I said I had pictures. Seriously, the veterinarian was almost giddy about the fact that I took photos. Apparently, this does not happen a lot. He said the amount of blood wasn't enough to worry about. However, the photos really helped to see the whole picture better.
So, don't be squeamish about taking photos of what you can't take with you to the veterinarian. It will help your dog's diagnosis.
What if I can't get a regular vet appointment with emergency vet visits? Is there another way to cut costs?
Yes, look into Pet Carecredit. Depending on the amount you charge, there may not be any carecredit financing for up to 24 months if you pay the amount in full by that date. Henry's emergency vet offered Pet Creditcredit as well. However, I was shocked that his bill was less than a regular visit to his normal veterinarian.
Or if you have pet insurance, then emergency veterinary care is most likely covered. However, you'll have to make sure to check with your pet insurance to verify your emergency clinic is covered.
However, if the bill is super steep and these options aren't available, then you can ask friends or family to help while you pay them back by doing odd chores. Yep, the old barter system. Hey, it worked in ancient times, why not now?
Additionally, you could even open a GoFundMe dog emergency fund account. But be prepared to create a page with legitimacy for your call to help. Think about how you would do that. What would it look like if you saw a GoFundMe account asking for help with someone's dog? What adds legitimacy in your mind? Would it be an interview with the veterinarian explaining your dog's emergency situation? Or maybe a video of your dog in overnight care at an animal hospital?
While it's sad that people have been scammed from such sites, it makes it difficult for honest people to get help when they really need it. But that just means you have to put on your best thinking cap and make your call above reproach.
How do I know if I should follow up with my veterinarian?
If your dog isn't improving within a few days, definitely call the emergency vet back or your regular vet. Henry actually made a visit to his regular veterinarian as well. I showed more photos and his vet extended Henry's RX and gave him a different probiotic.
As for Henry, he most likely found something to eat on the property he shouldn't have when my back was turned. His sensitive stomach didn't like it and he paid the price. Meanwhile, I stressed over it. He was on chicken and rice and now is back to a very strict diet.
Other than his stomach going sideways, being a bit lethargic, and not wanting to drink much water for a few days, he never seemed super sick. I, on the other hand, was completely stressed out. I bet you can relate.
Related posts: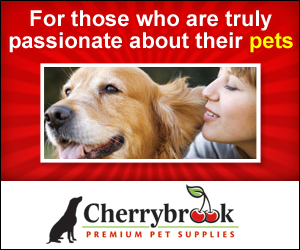 Summary of surprisingly easy dog emergency vet visits tips
It can be nerve-wracking when you need to take your dog to the veterinarian, let alone the emergency vet. However, having steps you can take can make the medical emergency visit easier for your dog, you, and possibly your pocketbook. These steps include photos of the unusual and switching to a regular vet visit when possible. While I just discovered the latter, it was a huge window of savings. I'm grateful Henry is making a recovery from his illness. However, I'm really excited that I get to share a new way to save when you need to seek emergency vet care.
What tricks have you learned to make your emergency vet visits easier?