Knowing what to do in a panic situation with your dog is critical. Or even a not-so-hairy but maybe a little unnerving situation with your dog is also essential. I learned from my grandparents that the key to most things is good preparation. That got me to look at my phone to see if I was properly prepared for my dog, Henry, and any situation that could pop up.
How about you? Do you have the right dog numbers plugged into your phone? Do you even know what phone numbers you need for your dog? While some could be obvious I bet a few will surprise you. Grab your phone and get ready to add some new digits to your cell. Your dog will thank you for adding these important phone numbers to your cell.
1. Veterinarian
This seems like an easy one to have in your phone. Although, it's sometimes so easy it's overlooked and put in your spouse's, or you hit reply on voicemail. It's good to have an easy-access phone number. You can do it any way you want in your phone.
For instance, in my phone, I have my dog, Henry's vet listed as "Henry's Vet" rather than the vet's name or company name. This is simply because if there's a traumatic situation, it's easier to remember Henry's Vet than the actual clinic's name. Although, I do have all that information listed under "notes" in my contacts.
2. Emergency veterinarian
I have to admit, I didn't have an emergency veterinarian in my phone until after Henry was attacked by dogs on a weekend. However, I now have three emergency veterinarians listed. My mom used to always say if something was going to require stitches, it would be after hours. She certainly hit the nail on the head with that one.
3. Veterinarian Telehealth
VIP PetCare is a great place to call if you're unsure whether your dog needs to go to the vet. Or if you are not close to your vet's office. However, their hours are limited.
Additionally, if you're looking for a low-cost vaccination clinic, PetVets offers them across the US. It's easy to find one near you with the times each clinic is open for a walk-in appointment. You can find the closest one to you by going here and typing in your location.
Cost: Free
Questions covered: Both behavior and general veterinary questions can be asked and will be answered by qualified veterinarian professionals.
Animals covered: They provide care for only dogs and cats
Hours: 10 a.m. – 7 p.m. E.S.T.
Hotline number: 1-800-775-4519.
4. Animal control
You may think this is an odd one to put in your phone. But you'll be surprised that it's a very handy number to have when a loose dog is running around. It doesn't matter if that dog is a stray dog or an aggressive dog. Plus, you can get information about leash and noise ordnances in your city from animal control. Additionally, if you should have any incidents with aggressive dogs, you'll definitely want to report the dog owner and the event to animal control or even the animal services department in your town.
Additionally, you can report any suspected cases of animal cruelty to your animal services division for them to investigate. Most incidents will be investigated by an animal control officer. This is especially true if
the event involves dog bites or a certain breed of dog.
5. Pet poison control
Scared your dog might have ingested something toxic, but your vet is not available or too far away? You can call an animal poison control hotline for a consultation. Someone is available to take your call 24/7, 365 days a year. However, these helplines charge. But keep in mind this is immediate help for your dog and the cost is still less than an emergency vet visit.
Here are the most reputable animal poison control hotlines:
Consultation fee: $75 and follow-up consultations are included
Locations covered: Provides help for pet owners in USA, Canada, and the Caribbean
Hotline Hours: veterinarians are available for consultations 24/7, 365 days
Animals they can help: All pets (this includes dogs, cats, large, and small animals)
Poison hotline number: 855-764-7661
Consultation fee: $75
Location covered: It's not exactly clear how wide this helpline covers. But since it's the American Society of Prevention of Cruelty to Animals, I'll guess it covers mostly America. Although, I've been wrong on numerous occasions.
Hotline hours: veterinarians are available for consultations 24/7, 365 days
Animals they can help: All pets and animals (this includes dogs, cats, birds, small pets, large animals, and exotic animals)
Poison hotline number: 888-426-4435
Pet insurance
If you have pet insurance, it may provide FREE poison consultation. This is something you'll want to consult your pet policy regarding.
NOTE: The fees could change at any time without much if any notice. But having access to a qualified veterinarian when you desperately need one can be priceless.
5 questions to expect as a pet owner when you call a pet poison helpline:
Your pet's approximate weight
What you suspect your dog ingested
How much of the suspected toxic item you believe your dog ingested
Approximate time when your dog ingested the item
Symptoms your pet is exhibiting such as vomiting, diarrhea, drooling, lethargy
NOTE: As a pet parent, you should be aware that poisons can be super dangerous. If you suspect your dog could've ingested anything toxic, don't waste time before acting. Either race to your veterinarian, call a pet poison helpline, or both.
6. Pet insurance
Speaking of pet insurance, if you have insurance for your dog, definitely plug that number into your phone. You'd be surprised what questions may pop up, like poison consolations, or what exactly is covered or not.
Additionally, when I put a number into my phone I will generally add the website or any other personal information I think I may forget at a critical time. This is a good one to add the website in the contact info. Or any additional notes like your policy number. Although, make sure you have your phone as secure as possible.
7. Sheriff's department
This is a great number to have in your phone. Often if I see a dog in a hot car, I will immediately call 911. They are equipped to rescue a dog or person from such a situation. You can also call animal control for a hot dog car recuse. Although, my experience is that dialing 911 will provide quicker action.
For instance, I recently called my local animal control for a hot car dog rescue. They drug their feet for about 10 mins before deciding to send an agent. The animal control representative on the phone said they would prefer I find the car owner and resolve it that way, which took several minutes.
Conversely, when I've called 911 for the exact same sort of hot dog rescue, dispatch sent an officer immediately. And the dog was rescued within a couple of minutes.
Of course, this could be the politics or policies within my town and your town or city may work a bit more smoothly. My focus is always trying to save the animal as quickly as possible.
Additionally, the sheriff's department is a great backup for when you can't get answers through your local animal control. Whether you add the non-emergency number along with 911 or not. Personally, I have both plugged into my phone.
8. Microchip service
This may shock you to learn, but you really should update or at least check on your dog's microchip information periodically. Think of it as a yearly checkup. Sometimes companies can merge. Or more likely your information will change, such as a phone number, address, contact, backup, veterinarian, or your dog's medical conditions will change.
While most of this can be done online, there are times it's nice to talk to a live person. This is especially true if you have a lost pet. You'll want to talk to a person to get help with notifications in finding your dog.
9. Dog walker
There could be a time when you can't get to your dog in a timely manner due to work obligations, traffic, or some other unforeseen obstacle. Having someone in your phone you can trust, like a dog walker to exercise and feed your dog is a great idea.
10. Pet sitter
Again, there could be a time when you need someone to check on your dog when you are unable to do it. Thus, a trusted pet sitter might be perfect to call on during these types of situations.
11. Trusted neighbor, friend, or family member
This again goes back to building a network of people you can trust to check on your dog if for someone reason you cannot. All these people may be great ones to add to your dog check-in list.
12. Doggie daycare
I like having a good doggie daycare in my phone. You never know when the day will go sideways and you need a good and safe place for your dog to be for the day. A great doggie daycare can give you peace of mind when the rest of the day seems to be falling apart.
13. Dog boarding facility
Who would guess you'd need a boarding facility or dog kennel in your phone? This is what I call, life happens and you respond. You may need to call on a dog boarding facility if there is an evacuation of your home, you have a family emergency out of town, or your work sends you unexpectedly out of town with little time to prepare. A great dog boarding facility can bring a sense of calm in the middle of chaos.
Additionally, the other great part is that a lot of doggie daycares have boarding facilities attached to them. Henry's favorite doggie daycare has a boarding facility. He always thinks it's Disneyland. I'm just grateful he's willing to come home with me.
14. Dog parents
This one never occurred to me until about a year after I adopted Henry. But when you have a dog or any animal for that matter, you become part of a community. You'll find your community when you're out at the dog park, vet's office, hiking, or on some other adventure. The good thing about the community of your local dog parents is you can bounce ideas and recommendations off each other.
Like when you need a new dog groomer, vet, or place to explore. These are the people that are walking in your shoes. They know what you're going through in your local area. Even if it's about the noisy next-door dog, they'll have an idea or two you may not have thought of yet. These dog parents will have your back as you will them. It's definitely a good idea to put them in your phone and they will do the same.
15. Dog groomer
Yep, I just mentioned it and you probably were expecting it, but putting your dog groomer in your phone is a great idea. Not only so you can book your appointments you want, but also so you can schedule a simple bath if you're not up to it. Or even ask a question, such as what's the best way to clean the goo off my dog's face. A great dog groomer will have a great answer.
16. Dog trainer
You may have a terrific dog, who generally minds you at every turn. But suddenly he or she might develop a new and not-so-great behavior. This is when you consult your dog trainer. Sometimes a simple consult over the phone will get the job done. Other times, the trainer will need to see your dog.
For example, if your dog has decided he or she needs to jump on everyone but wasn't up until recently, that may be a phone consult. As for Henry, I consulted his trainer about him being excited about everyone. She gave me suggestions, which definitely helped his behavior. But to be honest, people encourage his behavior which confuses Henry. So, we've tried to reach a happy middle ground.
17. Dog-friendly hotel
This is probably a surprising one to have in your dog phone list. I would recommend having a list of local or nearby dog-friendly hotels. You are probably asking why you'd want to add these numbers to your phone. Basically, you're adding them for emergency purposes. For example, I live in wildfire and earthquake zone areas. When a disaster hits, you need a quick way to get your dog to a safe place and a dog-friendly hotel may be a great option.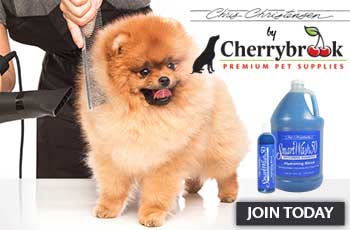 18. Pet store or online pet store
Again, this is if you or your dog should get displaced due to an emergency. It's good to have your pet store or online store's number in your phone. This will allow you to order your pup's prescriptions, dog food, treats, or whatever you may need. This is especially true if you are displaced longer than your "dog bug out bag" is supplied for your pup. Most pet stores and all online pet stores will deliver.
Additionally, for an online pet store, they can generally find the products you've ordered in the past simply by your email address. That can make life easy if you can't remember a specific username or password.
Budget Tip:

Most of these phone numbers don't charge or charge minimally to call. The thought of being able to know your dog is healthy and you don't haven't to grapple for the right number in a time of need is priceless. My grandparents were correct, preparation for anything is key. That includes your dog and anything that could happen.
Additional resources of similar nature:
Summary of the most important dog parent numbers
I'm sure you never thought that it would be important to have your dog's microchip service or pet insurance numbers plugged into your phone. But when you need something, your brain can do weird things.
Perhaps that's part of the reason, my grandparents stressed the importance of preparation. Either way, when you are prepared, it allows you to react more quickly and put into action what you already know.
Rather than having to stop, research what you need, and then move forward. Maybe your parents or grandparents said something similar to you and your reaction at the time was more like my four-year-old brain thought, "Why can't I just play? Why is everything a chore?" Although, I now look back and appreciate those lessons that were pounded into my head, including preparation.
How many dog numbers do you have in your phone? Are you adding any new ones after reading this article?