You paused at this one, didn't you? Well, who wouldn't want to extend their dog's life as long as possible (and in a healthy way)? I've always wanted to pull the long-life DNA from a tortoise or parrot and insert it into all my animals. But until I can figure that one out, I'll settle for proactive ways to extend my dog's life. Yep, it's another proactive dog article. And it's one where you can save and help your dog live a longer and healthier life. Today let's dig into finding a low cost spay neuter clinic near you and learn how to leverage one to your benefit.
Budget Tip: I know it can be overwhelming getting a new dog and then having to also get him or her altered (spayed or neutered). It's a lot undertake for your dog as well. While it would be nice if all dogs came spayed or neutered that's not always the case. Sometimes that's a good thing. It gives you the chance to find the best low-cost certified vet to perform the surgery for your new furry friend. Even if it's not covered by insurance, the benefits it can provide your dog with decreased cancer risks and increased life expectancy are well worth it. Plus, you can always find great low-cost spay neuter clinics with just a bit of looking. You can add this cost to your dog budget and even use your pet savings for it. Having your dog spayed or neutered on a budget is possible and it's a great benefit for you and your dog!
What are the benefits of spaying or neutering my dog?
These are all fantastic benefits but that last one just nails it for me. If I could increase it by a day, I'd do it!
What can I expect when I spay or neuter my dog?
Keep in mind that spaying or neutering your dog is surgery. As such, your dog will undergo anesthesia and need recovery time.
You can expect typical surgery recovery of this type to include:
Sleepiness
Soreness
Possible redness at the incision
Minimal activity (including short walks and playtimes)
No bathing for probably 2 weeks
Keeping the area clean and free of licking, which generally will require a cone
What's the difference between spay and neutering?
This can be confusing. Both will sterilize a dog. Simply put spaying is the female version of eliminating your dog's ability to reproduce and contribute to the pet overpopulation issue.
Meanwhile, neutering is the male dog version of eliminating your dog's ability to add unwanted dogs to the world.
For your female dog, the spaying surgery is generally done by removing the ovaries and uterus, which is called an ovariohysterectomy. However, a female dog can also be spayed simply by removing the ovaries, which is referred to as ovariectomy. Both surgeries are considered safe.
On the other hand for a male dog, the neutering surgery is considered not as intrusive. It involves removing both testicles and associated structures.
Who can spay or neuter my dog?
This is surgery and you need to have a board-certified veterinarian perform the sterilization of your dog.
At what age should I have my dog spayed or neutered?
While some shelters will have their rescues sterilized at 8 weeks, it is recommended waiting until your dog is 6-18 months of age. It will depend on your dog's breed and size.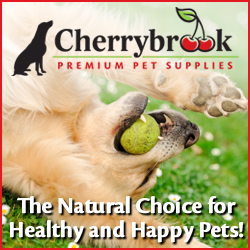 Is there an age when you shouldn't spay or neuter a dog any longer?
Like with any surgery, there may come a time that the cons outweigh the pros. This is a question for you to discuss with your vet.
Shouldn't my newly adopted dog come already spayed or neutered?
In a perfect world, the answer would be yes. But as we all know we don't live in a perfect world. Here's the thought from the rescues – they have limited funds. Or you may adopt your dog before the rescue feels it's appropriate to perform the surgery.
If they have the money to sterilize the animals and they are of age, they will do so. But if they can adopt an animal quickly and free up space, they often will jump at this option. Sometimes if you are the one that gets an unaltered animal from a shelter, then you'll be provided with a discount to their vet or a suggestion for an affordable clinic. But that's not a guarantee.
Also, if the shelter or rescue organization does provide a discount to a vet or a clinic, make sure to check it out and do not just jump at the rate. Sometimes it's not that great of a deal. And sometimes the vet isn't the best on the block.
Can a mobile vet spay or neuter my dog?
Most of the time yes. Of course, you'll need to check with your mobile vet to make sure he or she offers this service.
Where can I find a low-cost spay neuter clinic in my area?
Here are a few places to ask and look:
1. Your vet – while your vet may not provide a great price on spay or neutering they will most likely know reputable vets that provide this service
2. Dog community – your dog community has most likely already found a great low-cost spay/neuter clinic. Ask them for referrals.
3. Friends and family – your friends and family will know or have heard of low-cost clinics to visit and just as important those to avoid.
4. Dog services – anyone in the dog industry will know about low-cost spay/neuter clinics. So, ask your groomer, dog walker, pet sitter, dog daycare staff, and dog trainer.
5. Online search – here's a great tool from North Shore Animal League to search for low-cost spay/neuter clinics in your area
The key is to whatever name you keep hearing, check that name out and make sure they are board certified. Look for the ratings online as well. Remember you are your dog's advocate, so picking a great vet for this procedure is critical.
Are there any free spay neuter programs?
Keep in mind that even if a program says it's free you may still need to pay for medication or the follow-up visit. Also, while some programs may be completely free based on financial ability to pay others are simply free regardless of your financial status. Additionally, some low-cost clinics may even offer a sliding scale according to your ability to pay.
Here are the best places to look or ask about free spay neuter programs:
Your vet – most low cost clinics are run locally and your vet will most likely know about what's available in your area. For instance, Henry's vet provides veterinary medical services to the homeless pets in our area. So, he definitely would be a great resource.
Local animal shelter – they'll know about these services as well and may even be the facilitator for them.
Best Friends – they maintain a registry of low-cost clinics across the nation
Is spay or neutering covered by pet insurance?
Unfortunately, most pet insurance does not cover spaying or neutering your dog. However, CareCredit will generally cover the cost of spaying or neutering once you are approved. Additionally, you can use your pet savings account for this procedure.
How much does spaying or neutering a dog cost?
The cost will depend on your location, dog size, your dog's health, and your vet. But as a ballpark, the national average here in the United States is $0-550. While it can be daunting if you haven't planned for it, you can easily budget for it and plug it into your dog budget and pet savings account.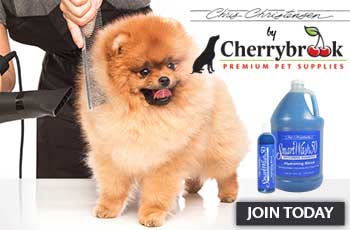 Related posts:
Summary of how to expand your dog's life with a low cost spay neuter clinic
You may have thought that spaying or neutering your dog was simply for population control. Hopefully, you now know it's also for your dog's health as well. Of course, you can find it a bit defeating if your vet gives you a quote for altering your dog of $500 or more. But don't let that cost deter you. Simply turn to your tribe, your friends, your dog community, and dog services and find a fantastic low-cost spay neuter clinic. Your dog will thank you and you'll have many years to enjoy each. I know I'm glad my dog, Henry is a ball-less wonder. Yep, that's one of my nicknames for him. 😉
Is your dog altered? Did you use a low cost spay neuter clinic? Would you now?