Have you wanted to take a trip with your dog but have no idea how to pull it off successfully? Who doesn't like a vacation? If I can take my dog, Henry then I'm all in just tell me when. Are you the same? I've learned that the key to anything successful is to always plan and prepare. Did I just hear groaning? Hey, it's true and it actually can be fun. So, today, let's dig in and discover how to have a successful dog friendly vacation.
*Updated: May 24, 2023
Budget Tip:

Vacations are meant to be fun and relaxing. So, if you are worrying about your dog being boarded, or at home with a pet sitter, then it's not as relaxing. Or at least it isn't for me. That's even if Henry is with a trusted friend. 

Personally, for me a vacation just isn't a vacatio without Henry. I would't explore certain areas or make the memories I do with him at my side. Those memories are priceless! Then you factor in the reduced stress and a dog vacation is definitely a budget winner in my book!
NOTE: If you have a service dog or pet, then he or she will be allow to accompany you as described in the Americans with Disabilities Act regardless of pet policies, codes, or regulations.
Best place to vacation with dogs
There are many places you can vacation with your dog. You may be dreaming of a holiday in the Pocono Mountains, Virginia Beach, Hilton Head Island, Key West, Lake Tahoe, the Gulf Coast, or even Acadia National Park with your dog. A dream is always a good starting point. But you will want to confirm that the area you are thinking of visiting is dog friendly. Some locations do not have many if any places for you to stay or explore with your dog. A bit of research will help you eliminate dog-prohibitive places and narrow them down to dog-friendly areas.
A few places to help with your research are:
the local chamber of commerce (most are listed online)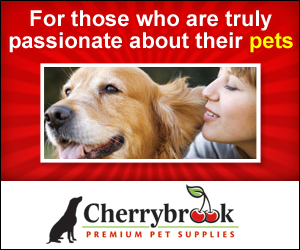 NOTE: Don't get overwhelmed by researching your dog vacation. I recommend doing a bit here and there even while you're watching TV. Before you know it, all your planning will be done.
How will you get to your dog friendly vacation?
The method you use to get to your pet-friendly vacation will also affect your dog. Some travel methods won't permit dogs or multiple dogs. Some won't permit other types of pets. You'll have to verify the pet policy with the mode of transportation you select.
Road trip
If you go by car, and especially if you use your car it will be the easiest method for your dog. The reason is that there are no pet policies to worry about. Plus, your dog will most likely know your car and there will be no adjustments for your pup.
Train
If you plan to travel by Amtrak, which is on my bucket list, here's their current pet policy.
Bus
Currently, there are no nationwide buses that allow pets other than service animals. However, always check because policies can change at any moment.
Air travel
Pet policies can vary from airline to airline. However, how you prepare your dog for flight is universal. The AKC has a great guide to help prepare your dog for traveling by airline.
Rental car
The pet policies again vary across rental car agencies. Here's a good overview of various companies provided by BringFido.
RV Rental
I personally love traveling by RV. In fact, I had an RV for several years and it was a complete blast! Henry enjoyed it as well. You can rent pet-friendly RVs and explore to your heart's content. However, keep in mind that you don't want to leave your dog in a hot RV. Also, most AC units in RV will only work up to a certain temperature.
So, once it reaches that temperature the AC won't be able to work until it cools down. I learned this the hard way. As I recall my AC worked up to 94 degrees F outside then it would shut off. However, it did work great! If you're interested in renting a pet-friendly RV a great site to explore is Cruise America or Cruise Canada. Here's their website.
NOTE: Never take what's posted online as a price, schedule, or policy as an absolute. I always recommend calling to verify. I've learned things can change and they aren't necessarily updated online.
How to find dog friendly lodging?
The next step is to decide where to stay with your dog while on holiday. You might be thinking about a vacation rental with a fenced yard. Maybe it's the best option for your dog. Perhaps a bungalow opening to a dog beach is at the top of your dream list. Maybe you're dreaming of a mountain cabin with a roaring fire and easy access to the local national park. Any one of these could be amazing for your dog vacation. The key is to find one that will fit your needs as well as your dogs.
A terrific way to find a pet friendly accommodation including, hotels, vacation rentals, and campsites, is by asking friends, family, and co-workers for recommendations. Once you've got a list of possible rentals, then you can research them.
There are a few sites you can use such as BringFido or even booking.com to filter by pet friendly. I personally like BringFido, because I can filter by the pet's weight, the number of pets, and the type of pets. For example, if you plan to bring a dog over 50 lbs and a cat, you can filter by that criteria on BringFido. However, regardless of the website or reference you use, I always highly recommend calling the vacation rental or hotel to confirm the pet policy.
Are you looking for a great pet-friendly hotel? Want to know the tricks to have a wonderful stay? In this article, you'll learn it all so your dog can be a VIP (Very Important Pet) on vacation.
How to get around the town when you arrive with your dog?
If you arrive at your vacation destination other than by a road trip, you'll need to think about transportation with your dog. You do have options when it comes to local transportation. However, it will vary depending on the area. Your pet-friendly rental will most likely offer options. Some dog-friendly transportation will include:
Walking
Uber – Allows "one small" dog or cat. However, restrictions can be applied by each driver.
Lyft – Each driver determines if an animal, other than a service animal, will be accepted.
Note: Check with the local local chamber of commerce or your hotel or lodging for public dog friendly transportation options.
Do you know that by simply walking your dog you can cut your vet cost? It's true. In this article, I walk you through it and show you the savings you could experience.
Find great dog friendly places to explore in the area before arriving
Of course, a great vacation means seeing and doing exciting new things. But you need to make sure that your dog vacation includes your furry friend in these adventures. Some ideas to think about include:
Pet friendly activities – You'll want to check to see if the area offers:

a nearby dog park
dog friendly trails
at least one dog beach if you're near the beach
dog friendly discovery areas and places, such as shops, museums, and historic spots

Dog friendly restaurants – Some restaurants will offer patio dining for dogs. While others will be more allow dogs within any part of the restaurant area. There are some restaurants that will be dog-prohibitive, except for service animals. This will vary by area.
Are you struggling to open your dog's poop bags? I was too until I created this simple, easy, and free hack. Learn how to do it in this article.
Some places to research for dog friendly activities online are:
(this will be your hotel, house, or campsite)

Local chamber of commerce (this can generally be found online)
Do you pull your hair out trying to get sap out of your dog's fur after a good hike? I used to want to pull my hair out. Now, it's super easy. In this article, I share my best secrets.
How to save or get a discount while on a dog vacation?
Yes, you can save money even on vacation! Here are a few tricks:
Bring your snacks. Vacation snacks, even for your dog can be very pricey. Pack your own.
Ask yourself is it a "want" or a "need"? Often we get caught up in buying touristy trinkets only to donate them or recycle them in a year or so. Those aren't needs they are impulse want buys.
Photography the moment rather than spending money. Instead of buy that t-shirt you probably will only wear a few times, take photos you can look back on for years to come. Plus, it costs nothing unless you print them. Even still those photos are worth it.
Ask for discounts with lodgings, activities, or restaurants. I also refer to the alphabet discounts which means try:
AAA
AARP
Multiple night stays
Weeknight stays
Military discounts
State employee discounts
Federal employee discounts
Soritory or fraternity discounts
University alumni discounts
Loyalty member club discounts (often this is just an email registration)
Other. Simply ask what discounts or club discounts they offer. Sometimes it's shocking what you have that they honor
NOTE: Remember to always ask your hotel, vacation rental, or other pet friendly accommodation when you call to book your reservation. These folks are very familiar with the area and pet parent needs. They may not list it online, but they'll be plugged into the activities in the area that are dog friendly.
Prepping your dog for travel
Of course, you also need to pack your dog's bags for your vacation. I've done what we all dread, walked out the door, and left my dog, Henry's bag sitting on the counter. Luckily, I could replace the items I needed most at the local pet store. However, it taught me a lesson to make a travel checklist for Henry. Here's what I use.
Additionally, the ASPCA has a great list of recommendations to do prior to vacation with your pet. It's good information as well.
Related articles:
Summary of easy dog-friendly vacation guide tips
Taking a dream vacation with your dog can be amazing. If you do the planning right, you'll be wanting to vacation with your dog all the time. You can spread your planning out over a bit of time, which is the easy way to plan. In the end, when you're enjoying the rewards of planning your dog friendly vacation with your furry friend by your side, all the work is worth the effort.
Plus, the memories are terrific. Enjoy your beach vacation getaway or mountain pet friendly vacation rental with your dog by your side. Explore lots of new trails where your dog is sure to find amazing new sniffs. Remember to renew yourself as well. I always find it difficult to leave and re-enter reality. Don't forget to take lots of photos!
Have you taken a vacation with your dog? What was your planning like? Did I forget anything?