I'd like to think that we are all trying to improve ourselves in some way or form. I don't care if you're on the top of your game or feel like you've dropped through to the bottom of the barrel. Most people want to improve themselves. There are many types of therapy that people will try to improve their lives from talk, music, and light therapy among others. But I bet you haven't heard of therapy with your dog.
Imagine if you already had a great tool in your home already to improve your life. What if how you interact with your dog could improve your life? Sounds overly simple, doesn't it? Maybe or maybe not. Today let's dig into and discover how you can improve your life by doing therapy with your dog.
Budget tip:

One of the bonuses of being a dog parent is that your dog gets to help improve your health. This includes doing therapy with your dog. You get healthier, happier outlook on life, better mental health, and less stress, all with your dog at your side. No training is needed. It's simple and easy. You get a heck of a deal when you get a dog. I wonder if dogs know about this deal? Thankfully, they aren't complaining. It doesn't impact your budget at all but does improve your life. It's a major win for dog parents!
How do dogs make us happier?
According to Psychology Today, dogs are able to:
Improve mental health and moods
Allow us to feel love
Decrease our stress levels
Improve our psyche by increasing our social interactions
Increase our health by being more mobile
That's kind of a loaded punch of happiness. It makes me want to get a pack of dogs, how about you? I think my dog, Henry would love a pack as well.
NOTE: This article doesn't necessarily discuss emotional support animals or even the work of a certified therapy dog. Rather this article covers what any dog is able to with a dog owner in the form of their unique therapy work. Yes, you can do therapy with your dog!
What are the side effects of doing therapy with your dog?
To date, I haven't found any side effects of doing therapy with your dog. This is all about positive therapy work. Well, therapy is loosely termed. But it does still work. So, grab that rainbow unicorn tail and get a paw up in your life!
Note: While dogs are great for doing therapy, you can use a different animal like a cat, horse, bunny or whatever pet you have at home.
How can I do therapy with my dog to improve my life?
This is the fun part. Incorporating your dog into different activities to improve your life is easy. But it's also the therapy aspect. Of course, "dog therapy" can take many forms. In this case, it simply means you are interacting with your dog and in turn, it helps you to gain a better aspect or view on life. Or even improve your mental health. After that anything can happen. Here are a few ideas for doing therapy with your dog:
What dog is best for doing dog therapy?
There is no one type or breed of dog that is better than any other dog. Any type of pet dog such as a Golden Retriever, Husky, or even a rescue Cockapoo, like Henry will do a great job!
Although a high-energy dog or puppy may have a difficult time staying put for any length of time. But you can easily work around this issue by doing therapy with these dogs when they are tired, sleeping, or even during hiking. Nature is a great place to do therapy with your dog.
Do I need to spend any money to do therapy with my dog?
One of the best parts of this type of therapy is that they (at least the ones I've listed here) are all free. What can be better, right? I personally love these therapy options. You get to spend time with your dog and work on improving yourself. Sign me up!
You do need to care for your dog, like any good dog parent. That's also the fun part. Caring for your dog means vet care, playtime, and all points in between.
After I adopted my dog, Henry, I was lucky enough to be able to take him to work with me. He was a great comfort to an office building of very stressed people. It always amazed me that people walked for blocks to come to visit Henry and destress with him. They learned that with Henry they could overcome the stress of their work life. Henry was thrilled with his "job" and seemed to love being able to improve people's lives.
I also went for longer walks with Henry in the afternoon while working at this job. It allowed me to destress as I self-talked with him and got fresh air before digging into the last few hours of the day.
It was with Henry's help that people could move on, as did I, from these stress-filled jobs.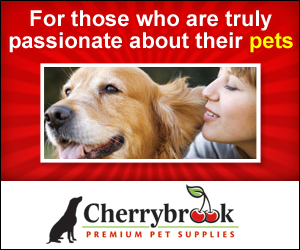 Related articles:
Summary of improving your life by doing therapy with your dog
Life can be so hectic. Days go by and then something causes us to stop and think that we need to change things for the better. Often we seek out what makes sense such as talk therapy. But maybe we can improve our lives with a furry little tool we already have – our dogs! They have a unique gift to improve and make our lives and them happier. When we include our dogs in activities like meditation, massage, exercise, and self-talk, we can make our dog's gifts for bringing us happiness and improving our lives even easier. I know Henry loves helping me when I meditate, exercise, or massage him.
Have you done therapy with your dog? How did it help you? If you have tried it yet, will you now?