Dogs definitely make life better. I know my dog, Henry makes my life better. But there are a few aspects of being a dog parent that can be a challenge if you have a tight budget. It's true the most costly dog expenses are generally, dog services. But there are a few dog expenses that are typically only one-time expenses that can be pricey. These expenses generally fall under the equipment category and only occur once. Is there a way to get dog equipment for less?
Although, some dog parents may forgo various types of dog equipment items due to a tight dog budget. But it may not be necessary to skip or "make do" to stay within your budget. I know, I'm always on the lookout for ways to be cost-effective with my dog budget.
Today, let's explore ways to get more costly dog equipment for less. Spoiler – you may be a little surprised by these tips!
Kinds of dog equipment that might be costly for dog parents
Basically, there's a multitude of dog equipment out there that you may need for your dog, like a dog grooming table, because you are grooming your dog at home. Your needs really depend on what you do with your dog or your lifestyle. Here's a general list of dog equipment you might want, but your tight dog budget won't allow it.
Furniture-style dog crate
Installation of a dog fence
Artificial turf for your dog yard
In-home camera to watch your dog
Automatic food dispenser
Dog agility equipment and obstacles
Alarm doggie door
Easy to use no-pull dog harness
Dog hiking backpack
Pet bed stairs
RV dog gear
Training equipment
GPS dog collar
Special needs dog bed
Dog run for your yard
Of course, this list could be endless. And I'll bet what you want I didn't even list. That's the beauty of dog equipment. A lot of it is ever evolving and developing each year.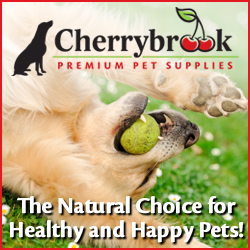 15 unique places to find cheaper dog equipment
This is where your networking, both professional and personal, will come into play. Remember that even a lot of professional people have dogs and pets too. So, use their contacts. Here are a few places to look:
1. Dog community
There could be someone in your dog community who is no longer using the dog equipment you need and will be willing to part with it for much cheaper.
2. Family and friends
Yep, your family and friends might have what you need or know of someone who has what you need. Don't discount them thinking you know what they have or don't have available. You often don't know all their contacts.
3. Work
Your work is especially a great place to ask, especially if you take your dog to work. The people in your office will have an attachment to your dog and be more willing to help. Again, they may have exactly what you need.
For example, I've been cleaning out my mom's house since she passed and it's crazy what people hold onto for years. You just never know what's lurking in someone's garage or closet.
4. Church
The same goes for the people at your church. They may have what you need. If they don't, then there may be someone in the congregation willing to build it (assuming it's something that can be built).
5. Social media
By making an announcement on social media that you're looking for something specific, for example, a travel dog crate, these folks will share it. You can even say what you can afford in the posting.
6. Facebook
Yep, Facebook can be a great place to look for more expensive dog equipment for less. You can ask your network, look on FB Marketplace, and even look in specialty groups.
It might surprise you to find amazing dog equipment in Facebook RV groups. The reason is that when RVs are sold built-in dog crates and other dog and pet equipment are demolished and the RVs are rehabbed. These items are generally in great shape. Or may need minimal TLC. Either way, they're a great deal!
7. Craigslist
You might find dog equipment for less on Craigslist when people move or a dog passes. Don't overlook this opportunity to snag a great deal.
8. OfferedUp, Nextdoor, and other similar apps
These apps are very much like Craigslist. It could be a great chance to get more costly dog equipment for less.
NOTE: Whenever meeting people from online postings, always take someone with you and meet in a well-lit area. I like to meet in a restaurant or a police station parking lot.
9. Yard or estate sale
Yep, old-fashioned yard or estate sales may be a goldmine for dog equipment. It can be a hunt, but it can yield some great finds.
10. Online auctions
Many times you can find estate sale auctions online. You'd be shocked at what is included in these auctions. The key is to know your budget and not go over it. For example, if you need a remote dog feeder and one is up for auction online, you can place a bid with the minimum bid of maybe $10 (I know that would be a steal, but some of the finds can be amazing). But here's the key, if the estate has 2,000 items or more in the sale you may be the only one bidding on the remote dog feeder. Therefore, you will get it for a mere $10. It's a matter of keeping your eyes open.
11. Store models
These models can have a little ding but otherwise are generally in great condition. So, if you're looking for a furniture-type dog crate or a special needs dog bed and there's only one at your local pet store (or even furniture store), which is the store model, you can probably get a good discount.
12. Veterinarian
Surprisingly, or maybe not surprisingly, your vet may know about how to get costly dog equipment for less. This is especially true if it's for your dog's well-being, such as pet steps or wheels for disabled dogs.
For example, my dog's vet works with homeless pets in my area. I'm always astonished at the connections he has or the ideas he has to find what his patients need. So, it's worth asking.
13. Pet services
I would consider these to include a pet sitter, dog walker, dog trainer, doggie daycare, boarding facilities, and dog groomer. All of these folks have huge networks of dog parents. So, even though they may not have what you want or need, they are in constant contact with a variety of dog owners. They can keep their eyes open and if you have a good relationship with the pet service, they'll let you know when one of their contacts has the particular dog equipment you're seeking.
14. Local shelter
Your local shelter can be a wealth of information and help if you need it, especially for costlier dog equipment. Often pet parents will donate items to shelters when their furry friends cross the rainbow bridge. If those items are not needed by the shelter guests at the time, they'll pass them along. However, it's always nice to pay it forward and give back to the shelter with a donation or a few hours of helping them in return.
NOTE: You can even offer to barter for what you need. For example, if you are an SEO expert, you could offer an SEO page review. Or if you wash cars, you could offer to wash their car 30x for what you need. Whatever you think is appropriate.
15. Discounts
Of course, don't overlook the discounts that may be available at different stores for the military, seniors, multiple pets, and specialty groups. These groups could include well-known organizations such as AAA, AARP, Good Sam, KOA, and even your alumni association, to name a few. Honestly, I like to run through the alphabetic of organizations to see if there's anything that pops up when I'm making a large purchase. It often amazes me what will be accepted where.
And one of my favorite tricks is if what you need has a seasonal aspect to it, then look for great deals with off-season steals. For example, if you're looking for an artificial lawn for your dog yard, look for it in the Fall or Winter when you'll find supplies going on sale.
Budget Tip:

You might think that you need to "make do" with what you have for your dog when it comes to pricey equipment for your pup. But, as I learned from my grandparents, you can achieve what you want or need with a bit of planning and looking out for opportunities. You may have to look in some unique places. But you are certain to find dog equipment for less and that's great for your dog budget.
Related posts:
Summary of how to get dog equipment for less
I bet you thought it would be impossible to find a good deal on certain equipment for your dog, especially on a tight budget. But nothing's impossible. You may have to dig a bit, sometimes that's part of the fun. Henry always thinks digging is the fun part. However, what you'll discover are some great ideas and some fabulous fixes for what you want for your dog equipment needs.
What's the most unique place you've searched for items for your dog? Where will you look next time you are trying to find dog equipment for less?